Please noteIt is with deep regret and heavy heart I have to advise, following on the direction of the United Kingdom Government, The Scottish Government and the Church authorities, that both St. Cuthbert's Church and Our Lady's Church in Currie will be closed completely until further notice.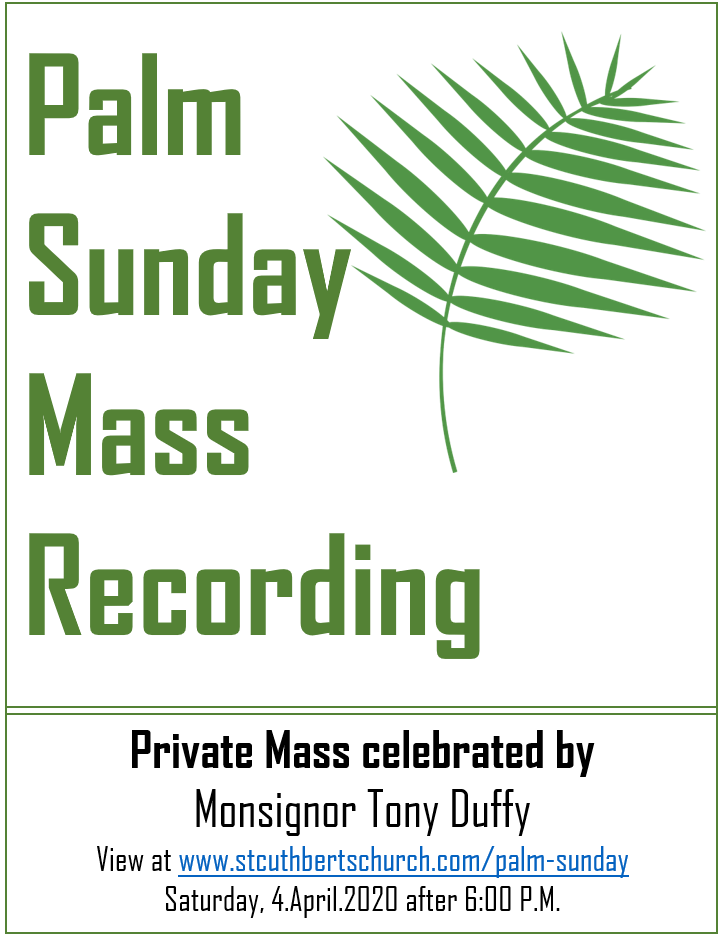 You can click here if you wish to view the recording and join in from your homes
The next recordings will be available for Good Friday Liturgy on 10th April after 02:00 P.M. and for the Easter Service on 11th April after 06:00 P.M.
---
Let us pray for one another at this profoundly challenging time for us all and all those affected physically, emotionally spiritually and economically
Let us pray for all those in the medical field, doctors, nurses, support workers, carers, pharmacists who are giving of their skills to protect us.
Let us pray for those whose businesses and livelihoods' are being affected.
May God Bless you and bring you his help and strength.
Monsignor Tony and Father Martins
---
Newsletters - 05.April.2020
St. Cuthbert's (Click to Open)
---
2020 - Holy Week Daily Reflections (Click to Open)
---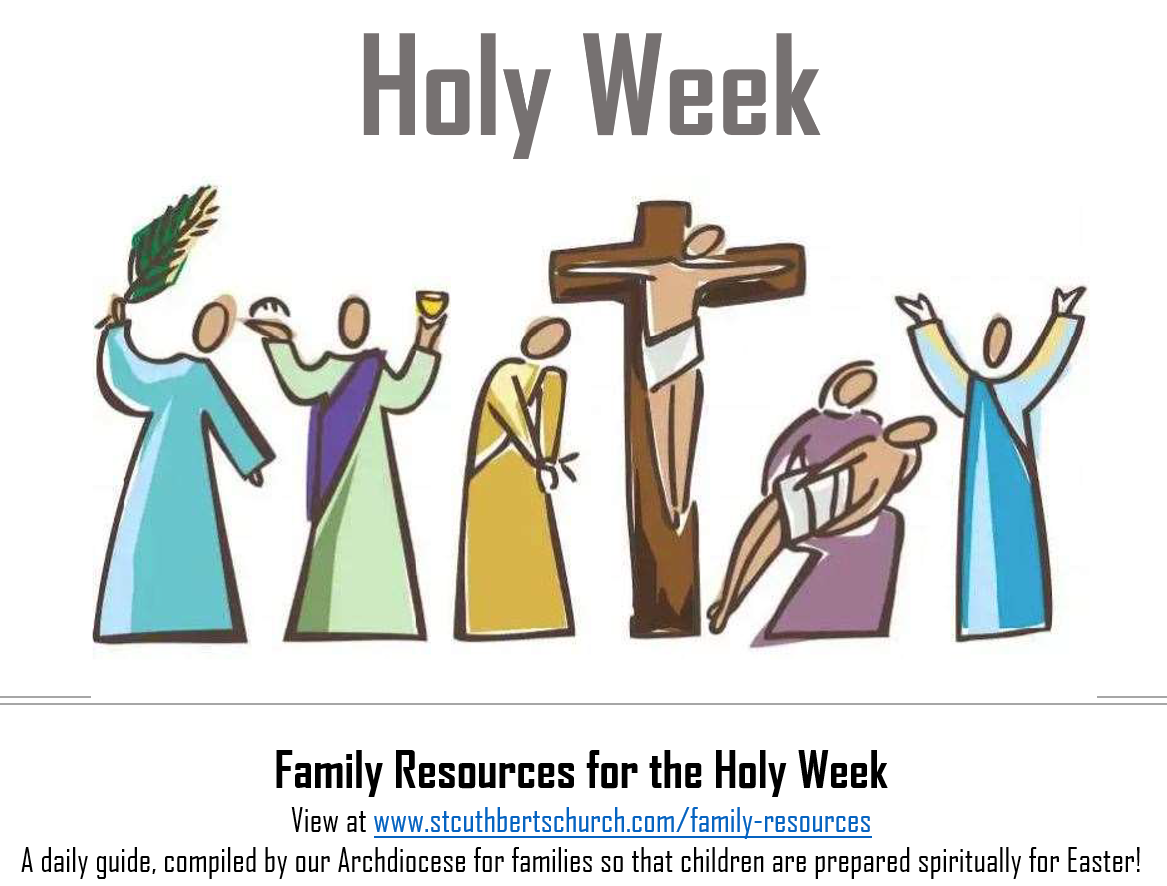 Click here to view the Family Resources
---
You are very welcome to this website of St. Cuthbert's Catholic Church in Edinburgh. Modern communication technology means that we are continually finding new ways of spreading the Gospel and building up the Kingdom of God. I hope this website will play its part in achieving this in the weeks and months ahead, helping us grow in our faith, understanding and love of God.
May God bless you and those dear to you.
Monsignor Tony Duffy